MANAGEMENT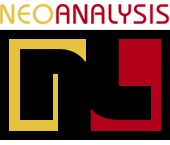 NEOANALYSIS is officially tasked with the management of IIS and constitutes the permanent organizer of the IIS conferences since 2012.
NEOANALYSIS, a private consulting and management company seated in Athens, Greece, has vast experiences in successfully accomplishing various contracts with ministries and government agencies, as well as private bodies for consulting, planning, monitoring and evaluation services. In parallel the company has important know-how in organizing scientific and cultural events, such as conferences, fora, exhibitions, etc.
The managing director of NEOANALYSIS, Kitty Panourgia, has an academic background in Psychology and Education, holding a PhD in Education from the University of Geneva, Switzerland. Moreover, she is specialized in the organization and planning of educational activities and intervention, and their publicity and promotion. For her reliable performance and business ethics, she has been awarded the title of "European Ambassador of Female Entrepreneurship" by the European Commission in 2011. In the context of IIS conferences she holds the title of the Conference Organization Chair.