Dr. Colin Allison (School of Computer Science – University of St.Andrews, Scotland)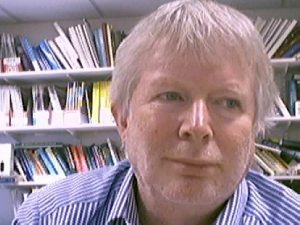 Colin Allison is a Reader in the School of Computer Science at the University of St.Andrews, the oldest in Scotland.
He has worked for over twenty years in two complementary research strands: the use of networked and distributed systems to support teaching and learning, and the analyses of systems and networks when loaded by distributed learning environments: Quality of Service for Quality of Experience. His approach to research has always been to work with colleagues to build, deploy and evaluate learning environments rather than simply imagine them. Examples include Finesse (Finance Education in a Scalable Software Environment), TAGS (Tutor and Groups Support), MMS (Module Management System), FIGS (Finesse Grid Services), WiFi Virtual Laboratory and TCP Live.
Most recently his attention has focused on the great potential of open source immersive 3D multi-user virtual worlds for education, and the challenges they present to current client, server and network technologies when doing so. He is a member of the Engineering and Physical Science Research Council (EPSRC) Peer Review College; the Institute of Electronic and Electrical Engineers (IEEE), including the Computer, Communications and Education Societies; the Association of Computing Machinery (ACM), including SIGOPS (Operating Systems), SIGCOMM (Networks), and SIGCSE (Computer Science Education); and the Higher Education Academy for Computer and Information Sciences (HEA ICS).